H-307AS                              

GROMMETING PRESS

Single Feed with Manual Washer Feeder

Models Available: AS, AS1/2 and ASX

HIGHLIGHTS:

-  Manual Washer Feeder Device

-  High Volume @ Low Cost

-  Low Maintenance

-  Durable Parts

SPECIFICATIONS:

-  Throat Depth: 4 3/4"

-  Stroke: 1 7/8"

-  Motor: 1/4hp or 1/2hp, 110/220v

-  Overall Height: 56"

-  Net Weight: 255 lbs. 

The H-307 single feed grommeting press is arguably the best value available in the grommeting market today.  This press automatically feeds the grommets while  the operator manually feeds the washers.  Many moving parts are eliminated by not having the machine feed the washers, which drastically reduces maintenance time and provides significant cost savings both up front and over time.  The price of the H-307 is typically one-third to one-fourth of the price of competing dual feed machines.  Because safety is so important to everyone at HIKER, HIKER designed a manual washer feeder which drops the washer on the lower die, effectively eliminating the need for an operator to put their fingers between the die.  HIKER also includes a top die shield and surrounding die table as standard safety features.  Custom guarding, guide tables, castors and other modifications can be done by HIKER to accomodate your company's specific production needs.  The H-307 is a fast, economical press that will save you time and money.

Close-up pictures of manual washer feeder.  Standard die guard and surrounding die table not shown.

HIKER will beat any major competitors' price on any grommeting press of equal quality!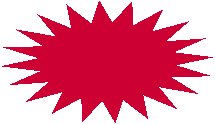 H     I     K     E     R

  Supplying the World with Quality Grommets and Grommeting Equipment

© 2002-2021 HIKER USA, INC.